SURF & YOGA
Get away for a week and experience the Moroccan surf and yoga lifestyle. Find out and experience the great things that these two sports have in common and how they benefit one another. This package has the perfect balance between activities and down time for yourself. Our package is perfect for anyone and everyone! From beginners to intermediate and pro surfers, all are welcome.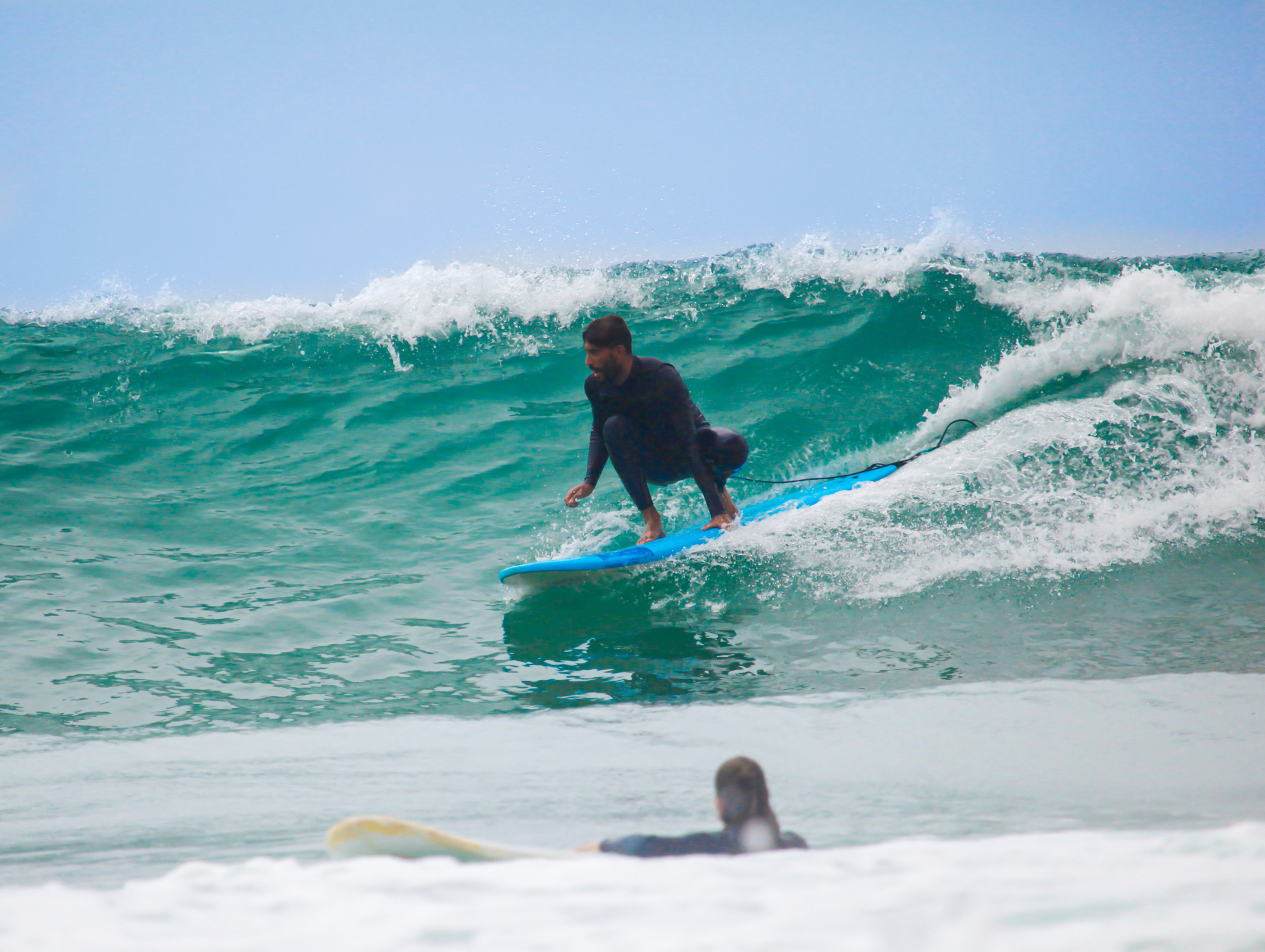 WHAT'S INCLUDED
Hola Surf team on hand 24/7
Free Agadir airport transfers
Breakfast, packed lunch, and evening meals
Daily group transport to the best surf spots
Professional knowledgeable surf guides getting you to the best waves for your ability
Surf Coaching sessions each day with qualified instructors (x6 sessions included on a 7 night stay)
High quality surf boards, wetsuits, and leashes
1 hour Sunset class of various styles including Hatha, Vinyasa, Yin and Restorative
Excursions: Agadir souk, sand dunes, paradise valley (optional extra)
Please note: There is a minimum 4-night stay on this package. If you'd like to stay for fewer nights, please contact us directly.
During the Festive Period (22 December 2022 – 5 January 2023) we can only offer Surf Packages for a minimum of 7 nights.
Early-bird Discount: If you book 4 months or more in advance, you will get 10% off your entire stay!
OPTIONAL EXTRAS
2-hours Spa Treatments €50
1-hour Hammam €20
1-hour Massage €30
Agadir Souk Day Trip €30
Paradise Valley Day Trip €30
Sand dunes €30
A TYPICAL DAY
08.00 – Healthy breakfast
09.30 – Road trip to the best waves
10.00 – Surf lesson
12.30 – Picnic at the beach
13.30 – Free surfing session
16.00 – Afternoon tea and relax
18.30 – Sunset yoga
20.00 – Dinner