Our Surf House is centrally located in a nice and quiet area of Taghazout Bay, Tamraght – Morocco.
The Surf House offers ocean views over the entire bay and views of the mountains behind us from our rooftop terrace. The terrace also features plenty of space for relaxing and even a deck for yoga. The house is located walking distance from the famous surf spots like Banana Point, Devils Rock, and Crocro Beach. Situated just a short stroll away from other world-class surf breaks, our surf house is an ideal place for surfers of all levels and passion. Check out our different packages or rooms & rates to learn more, or don't hesitate to contact us. We are open every day of the week, come surf Morocco with us!
RESTAURANT
We use the freshest ingredients. Enjoy our traditional Moroccan food.
FREE WIFI
There is free Wifi for all of our guests, in the rooms and common areas.
FREE PICKUP
Are you flying into Agadir or taking a bus? (free with all surf packages)
GREAT LOCATION
Only a 5 minute walk to the beach, shops and restaurants.
309
Days of Sunshine a Year
5
Minutes Walk to the Beach
WHAT OUR GUESTS SAYS

какой ужас Шумоизоляции нет. Кухни нет. Горячей воды нет, не работает газовый нагреватель. Завтрак тоже не очень. Превосходное руководство очень плохо обращается с клиентами. Никогда больше не приходи. Никакого минимального уважения. С меня взяли плату за матрицу. Я понимаю, что дополнительная кровать платная, но матрица !! Это было очень странно Я пытался подать жалобу в отель менеджер, но я ничего не нашел, даже его язык был очень плохим Обещания никогда не вернутся. собственность смелс дерьмо

Very good place Very nice place with good price and friendly personnel. Close to the beach, tasty food, clean rooms. Good terrace. Good for surfing and just sightseeing. We were very glad to stay here! You can order dinner here. No extra costs.

Espectacular Familia La gente en este lugar es de lo mejor que encontré empezando por Abdu el dueño que es súper simpático como Raiba muy amables y atentos , la comida de la mano del chef Ismael increíbles sabores y servicio muy buena comida local . Si te gusta el surf sin duda la clase con Bodr será inmejorable es súper amable te ayuda mucho se mete al agua contigo y está ahí pendiente en todo momento. Muy buen profesor y muy útil sus consejos. Muy recomendable el lugar .

Excellent Very nice place, very warm welcome by Abdelhak who is very caring and does not hesitate to grant all our wishes. Very quiet area, with a beautiful beach ( excellent for surfers) We look forward to revisiting this place

Mr Beautiful and clean accommodation and helpful staff, loved the BBQs on the rooftop and the surfing experience the views on the hike was wonderful and unique. absolutely a great place. Definitely a place to add to a travelers bucket list.

Beautiful place I've been in many places in Tamraght and Hola is one of the best places I've been. I really enjoyed my time there with kind people, delicious traditional food and an amazing rooftop especially at sunset.

Wonderful stay Tres belle endroit.. service au top,les repats sont très délicieux.. l'accueil été très chaleureux.. très bon ambiance..merci a mohamed et toute l'équipe qui veille sur la satisfaction des clients..bonne continuation.. hâte de revisiter cet endroit magnifique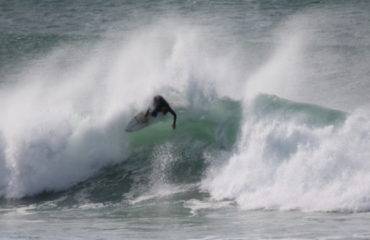 25th July 2019
Are you dreaming of surfing world-class waves under a burning sun while also having a good time with other surfers and locals? What if I told you that you ...
Read More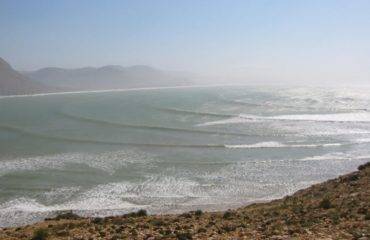 13th July 2019
Not too far from Taghazout's world-renowned surf spots such as Anchor Point, Killers or Boilers, resides a hidden gem. In my opinion, one of ...
Read More
Contact Info
Have any Queries? Want to design a custom package? Let us know.